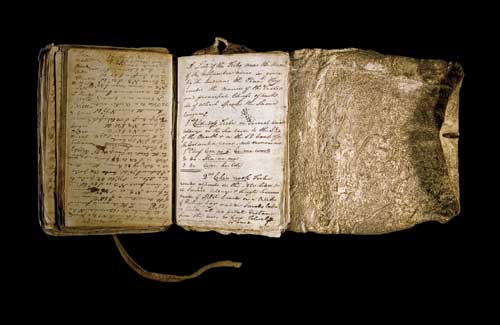 Lewis & Clark: The National Bicentennial Exhibition
at the Oregon Historical Society 11/11/05-3/11/06
William Clark's Elkskin bound journal, open to undated entry between entries of 7 and 8 December 1805. Clark Family Collection. William Clark Papers. Missouri Historical Society Archives. Photograph by Cary Horton, 2002. NS 26081. Photograph and scan (c) 2002, Missouri Historical Society.